Meet Doctor Virdee (Euless/Lewisville)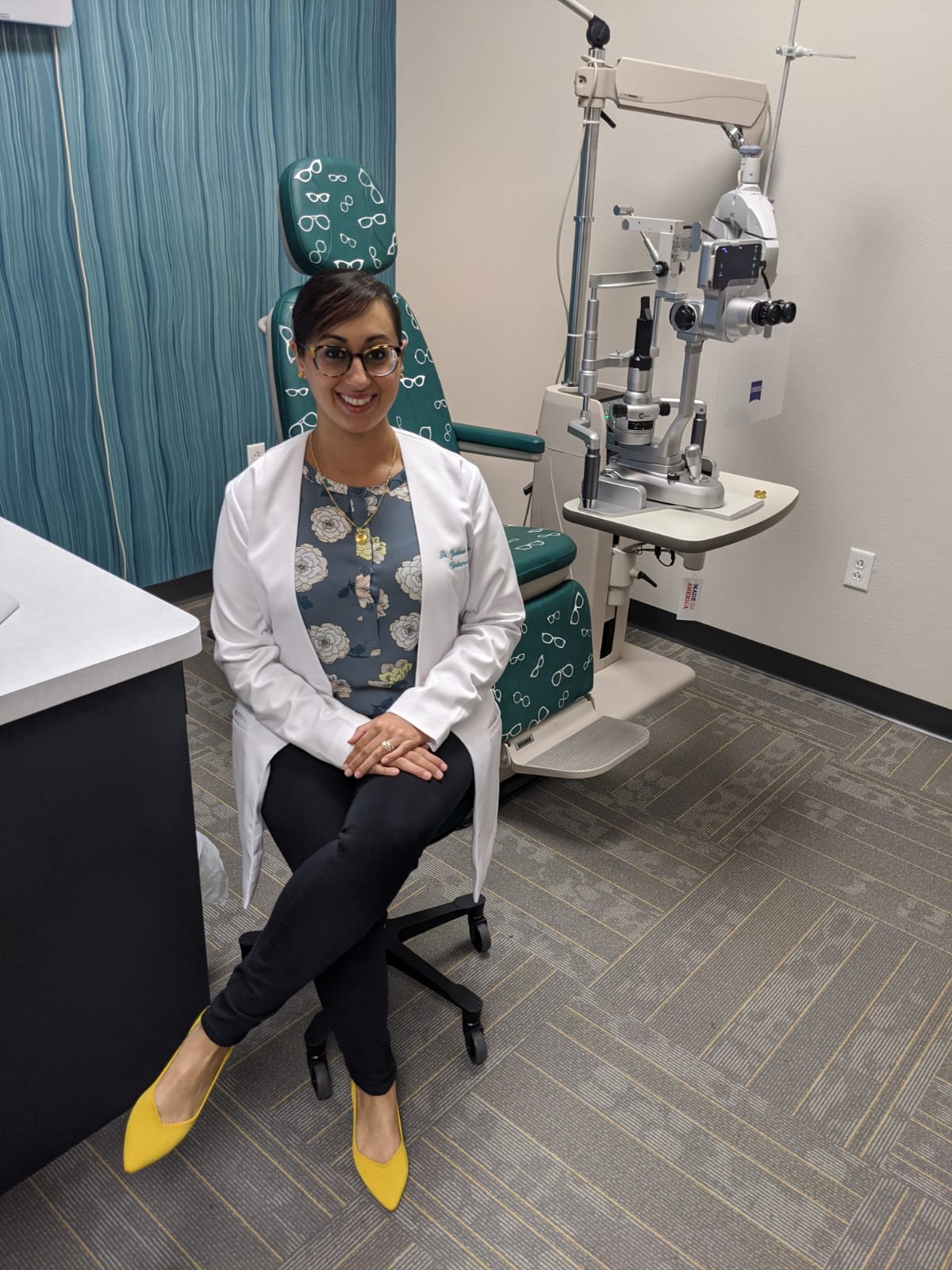 Dr. Gurkiran Virdee (formerly Dr. Gulati) is a primary care Optometrist with specific interest in Primary care optometry, contact lenses, myopia control, and visual disorders.
Her passion for Optometry started at the age of six when she received her first pair of glasses. She continued to learn more about eyecare industry and went to work as an Optometrist Tech during high school.
She attended George Mason University obtaining a degree in Neuroscience, BS with a minor in Information Technology and Psychology. She then went on to pursue her Doctor of Optometry degree from the Inter American School of Optometry in Puerto Rico and graduated in 2014.
Dr. Virdee grew up in Northern Virginia, about 25 minutes from Washington, D.C. but relocated to the DFW area after getting married in 2016. She is fluent in English and conversational in Spanish, Punjabi, and Hindi.
When she's not at work, Dr. Virdee enjoys taking various fitness classes in her free time including indoor cycling, pilates, and yoga. She also loves to travel and explore different coffee shops wherever she goes.
Dr. Virdee was featured in the August 2020 issue of the Dallas Voyage magazine!
Be sure to check out her article at: https://voyagedallas.com/interview/meet-gurkiran-virdee-vision-life-od-euless/